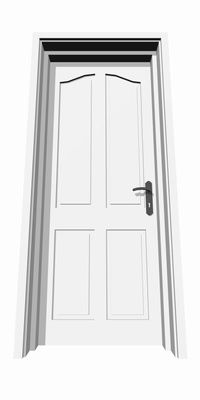 to
be happier and more fulfilled?
To
spend more time doing
the
things you value, that give you joy, that make your heart sing? And less time tied up in
the
minutia,
the
detail,
the
things that sap your energy and leave you feeling drained? Perhaps you have a specific issue, problem or transition you would like
to
work through.
I offer you
the
opportunity
to
work with a trained and experienced counsellor. It is my aim that you will have
the
opportunity
to
both safely and gently, explore
the
things that are getting in
the
way, as well as
the
things that are helping you
to
achieve
the
outcomes you desire. People who attend
counselling
often report that they feel clearer
about
'what' is happening in their lives. Previous difficulties and challenges often lessen as a result and a space is created for something new
to
emerge.
The
Testimonials page provides specific feedback from a selection of clients
about
how they experienced
counselling
with me.
The below section
covers
in more detail
the
styles of
counselling
I utilise in sessions and
the
'theory' behind
the
way I work.
This way of working was created by the Italian Psychiatrist and Psychotherapist, Dr Roberto Assagioli (1888 to 1974). Roberto was a man far beyond his time who revolutionised the way we look upon ourselves and our relationship with others and the world. Along with Carl Jung, he helped to move through some of the obvious deficiencies in Sigmund Freud's ground breaking work, to create a far more inclusive and healthy frame of viewing ourselves as human beings.
Psychosynthesis is a highly regarded way of working and is often described as a Transpersonal Psychology. These are big words which can be off putting when they really don't need to be. I think the most important thing that you can know about Psychosynthesis is that it is an inclusive way of working that incorporates all aspects of you as a person and is a way of working which is incredibly flexible to meet the needs of anyone who is willing and able to engage in a journey of self exploration.
An important aspect of Psychosynthesis is the focus we have on relationships; especially the relationship between you the client and me the counsellor. This relationship underpins everything that happens in each counselling session along with our agreed 'context' which I will talk about in more detail below.
Broadly speaking the word 'transpersonal' is simply describing those ways of working which transcend, and reach beyond, the personal or individual and acknowledge that there is 'more' that exists outside of just 'us' as insular individual beings. Sometimes we live under the illusion that we are somehow seperate from the rest of the world. If we work only at this limited level the results we get are likely to be just as limited.
Although we might sometimes 'feel' that we are isolated and alone we are actually part of many groups and communities in our lives. The concept of the 'transpersonal' acknowledges that there is a level of interconnectedness that exists outside of ourselves; of which we are a part; a part of a greater whole.
For you as the client all of this means that when I am working with you I am seeing you firstly as a person, an individual, who is both someone with potential and promise and someone who is most likely experiencing some kind of challenge, issue, problem or transition in your life which has brought you into counselling.
Secondly I am also seeing you in the context of your greater life which is more than just the various roles you hold in particular parts of your life. Each of us holds many roles in life and sometimes these varying roles can be confusing or cause conflict within ourselves and with others. Examples of roles we might hold in life are:
* being a parent,
* a child,
* a grand-parent,
* a sibling,
* a friend,
* a partner,
* an employer,
* a worker,
* an owner,
* a kaumatua,
* an adviser,
* a specialist,
* a beneficiary,
* a colleague,
* an associate,
* a leader,
* a participant,
* a relative,
* an advocate,
* a mentor,
* a guest,
* a catalyst
....and the list goes on to include any other role we hold in our day to day lives. I am sure as you read this you will find that you fit at least a couple of these roles, possibly more, along with other roles too.
Psychosynthesis is a strengths-based style of working where we explore your resources as well as the difficulties or transitions you may be facing. Some other modalities (ways of working) may potentially view people in counselling and therapy as having problems which require 'fixing' and may use specific techniques each and every time to try and 'fix' things.
In Psychosynthesis we take a very different approach. We believe that one size really doesn't fit all so we never attempt to 'always' use a specific technique with everyone, as we understand that everyone has different needs at different times of their lives.
We consider that our experiences and the things we think, do, feel and say can both 'serve' (be useful) and/or 'limit' (be unhelpful). From our perspective we see problems and difficulties as information which can be utilised to help us live more fulfilling and enriched lives; rather than the need to 'remove' something.
Sometimes I use the statement "A More Fulfilling Life For You". I chose this statement because it really is my passion in life to walk alongside people; alongside you, to help you achieve "a more fulfilling life".
What To Expect


I think it is useful to let you know what to expect when you first come to see me for counseling. Initially in our first session(s) we will both be exploring whether we are a good fit to work together.

I think your counsellor should be someone you like, and can trust 'enough' to feel comfortable and share about the things that are happening in your life. As time goes on that initial trust and understanding forms a base from which we can safely explore the challenges, issues and difficulties or problems that you are experiencing in your life.

Facing in to the difficult part of our life takes courage and I have a huge amount of respect for the courage it can take to enter counselling. As your counsellor I am there to support and encourage you, on this journey of exploration.

If we both agree that we can work together we will explore the 'context' of our work together. This means that, over time, we will agree - together - about 'what' we will be working towards in our sessions.

This context is very important as it gives us both clarity about what we are meeting for and what we are aiming to achieve. Every context is unique , often though it seems to include a desire to have a better relationhsip with ourselves and/or a better relationhsip with others.

In our first session we will also spend a short amount of time exploring the 'administrative' side of our working together, such as an ongoing session time, reviewing the cancellation poicy, confidentaity considerations and other general queries that may arise.

Whiles everyones context for counselling is different, there are general areas that people often bring to counselling. Examples include:


self esteem challenges
work issues
depression
relationship issues
despair
life transitions/crises
grief
birth and death
anger

jealousy
lonelisness
pjysical injury
personal development
worry and anxiety

It has often been said that if you are working with a really skilled counsellor you will know that you did things almost by yourself. What you won't find when you work with me is me 'giving' you lots of advice that you must follow, or implying that I have all the answers, or telling you 'what to do' or 'how to live your life'.

I'm not you, so it wouldn't be appropriate, or useful, for me to tell you what to do. What I will do is listen to you confidentially, as well as care about you, and what you are saying and ask you questions and share insights about what you are telling me; in order to resource you and help you discover your own answers and your own wisdom.

You are most welcome to contact me to ask any questions.


Sessions last for one hour and are held weekly - this is because counselling is generally most effective when it is done weekly. Sessions start at the time they have been booked.

Sessions are charged on a hourly basis at the current rate. You can contact me for more details.

Payment can be made via cash, online banking, cellphone banking or bank deposit or cash cheque.

Payment is due on, or before, the time of each booked session so please bear this in mind when making online payments which may take time to come through from your account to my account. Please contact me to book a session and set up initial payment details.
How Many Sessions Should I Have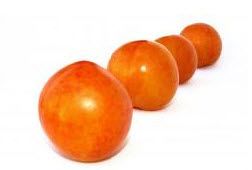 The length of counselling varies depending on your unique context and needs.

Some people come to counselling for short term work of 6 to 10 sessions or 10 to 20 sessions if they only want to work on something specific.

Many people find it more useful to engage in medium to longer term work as this allows for a deeper level of work to be explored and generally for fuller results to be achieved. In counselling, as in life, you tend to get out what you put in.

Again one size doesn't fit all, so the amount of sessions you have will depend on what you are wanting to achieve as well as practical considerations such as your budget and your/my availability.

Confidentiality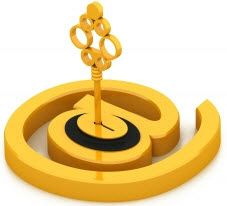 I take the confidentiality of my clients very seriously. This means that I treat all communication between myself and you as my client as confidential and privileged information, unless you give me consent to disclose particular information I will not talk about you.

I think it is important however to mention that there are some general exceptions to confidentiality.

As a professional counsellor, I have regular supervision in order to ensure I am visible and accountable in my work. It is also possible that I may need to talk about you if I am concerned that you are at risk of hurting yourself or others, or if I am referring you to another health professional or if I am legally obligated to do so.

I will always respect that we are having a private conversation when we meet.

Cancellation Policy

If you need to cancel or reschedule a session there is no charge up to 24 hours prior to the start time of the booked session providing you advise me using the below methods, however if you cancel or reschedule within 24 hours of your booked session (or do not arrive for a booked session for any other reason) you will need to pay for 100% of the session cost.

Wherever possible please give as much notice as you can though, so alternate plans can be made for everyone involved, 24 hours is only a minimum.

Cancellations/reschedules must be made by either a phone call or text to the number 021 578 488 (with a message left if I cannot answer).

Subsidies For WINZ Beneficiaries

If you are a WINZ beneficiary you may be entitled to a counselling subsidy if your Dr/GP agrees that counselling will be useful for you - you can read more about WINZ subsidies here on the WINZ website and/or you can get in touch with me and we can talk more about the options.

If you meet the relevant criteria you will need to have the relevant forms filled out and signed by your GP/Doctor before we meet, and you'll need to bring those forms along to our first session.
Queries

If you have any questions or requests you are also welcome to contact me at any stage.

I welcome your bookings and enquiries and I will look forward to speaking to you when the time is right for you.

If you are a service provider or you have loved ones you would like to refer please also feel free to pass them my contact details or to contact me if you have any other queries.

I also welcome students and trainees from within the helping professions who would like to undertake their own counselling / personal development process.

Arranging Your First Session - Where To From Here

If you are ready to get started please feel free to get in touch.

Generally I will be able to respond to queries within 24 hours, the next working day (usually sooner). Occasionally this will not be possible - I will always contact you as soon as I am able.