1. What Is Counselling?

Counselling describes the process that occurs when a client and a professionally trained, qualified and experienced counsellor meet in a private and confidential setting...to discuss and explore, or 'work through' problems, issues or challenges in your life.

Sometimes we try to struggle alone when times are tough or confusing. For many of us, this is the way we've been encouraged to deal with difficulty - regardless of how ineffective this can be. Alternatively we may try to unburden ourselves to partners, friends, family, colleagues, bosses or other random people in our day-to-day life.

Whilst the above two strategies can sometimes be useful, many people later regret sharing private and personal information in this way especially when confidences are not held or their personal details aren't treated respectfully. Unburdening to others can also be harmful for the people we speak with, especially when they aren't equipped to handle what we are sharing with them.

Often when we speak with others we are getting/giving advice or feedback that, even where it is completely well-meaning, isn't the balanced and well rounded support we truly need in times of struggle or challenge. Counselling offers the benefit of working with an experienced person who is professionally trained and qualified, sitting outside of your regular day to day life - a person who is focused on supporting you through challenging times.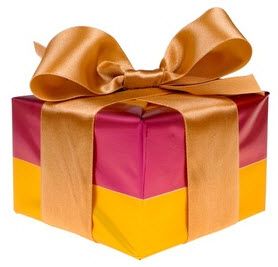 2. How Can Counselling Benefit Me?

Every week millions (literally!) of people, both men and women, all around the world, make the personal choice to engage in counselling. Counselling is an extremely useful process and it can be very beneficial in terms of being able to see an experienced professional who's not involved in your day-to-day life; someone who can offer a fresh, unbiased perspective.

As a professional counsellor my key focus is on the well being of my client - your well being. I have the training, experience and appropriate 'space' in my life to help you through your times of challenge. Because I'm not part of your regular day-to-day world, I'm able to be far more objective and supportive as a result.

The opportunities and benefits which counselling offers are diverse. Whilst everyone's experiences are unique, there are common themes which come up often, when people are talking about the benefits they have had, or are still having, from counselling.

The below examples represent common scenarios which you can expect to be able to work on 'effectively' in counselling - if you are willing to dedicate the time and energy involved in achieving these shifts in your life: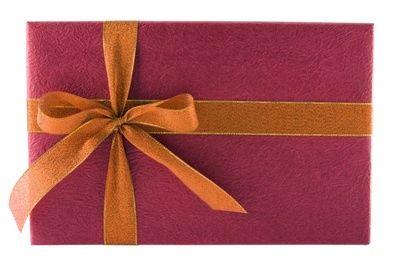 Having a better relationship with yourself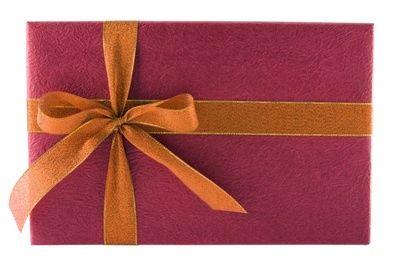 An increased understanding of yourself and 'how you tick'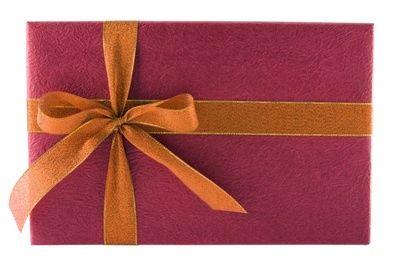 The ability to communicate more fully and effectively with others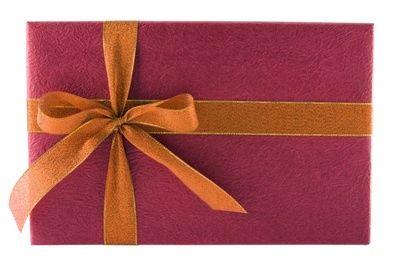 Better communication skills generally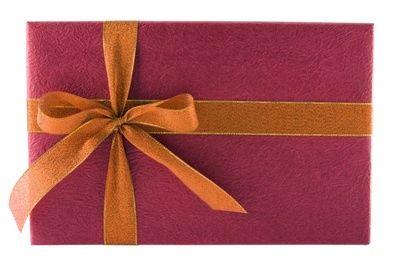 Deeper and fuller relationships with others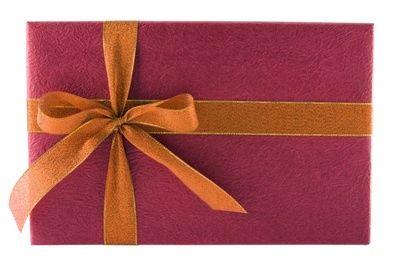 More confidence, increased self esteem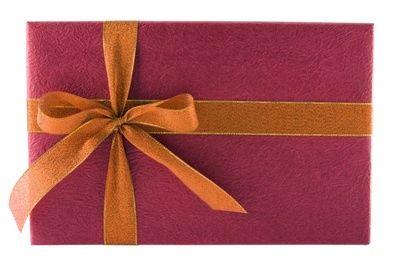 More self awareness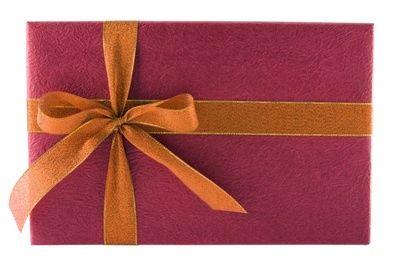 The ability to put yourself 'first' where before you put yourself 'last'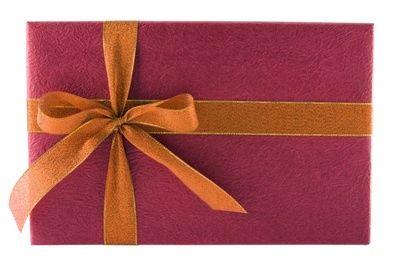 More able to include the needs and feelings of others as well as your own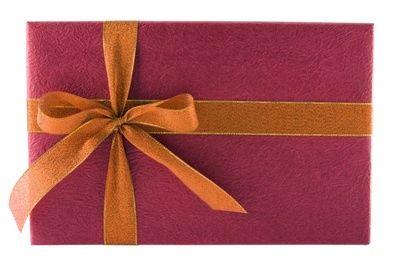 Much clearer about your own experience at many levels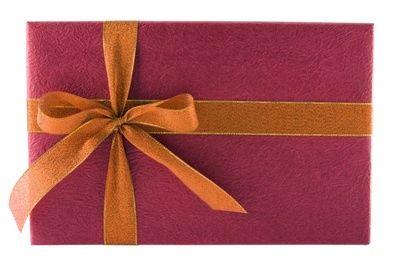 [continued from above] & able to 'know' this for yourself as well as 'name' this, when appropriate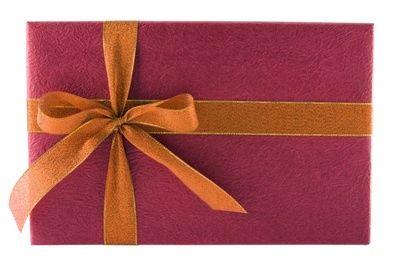 More awareness of others and more acceptance of others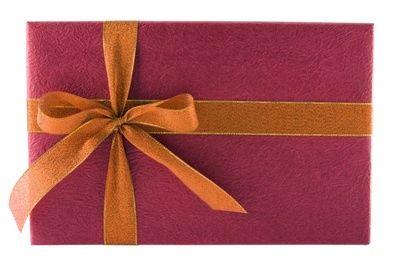 A new found ability to go out and achieve goals and focuses that you haven't achieved before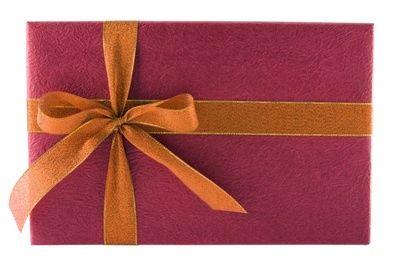 A lessening or reduction of uncomfortable emotions/experiences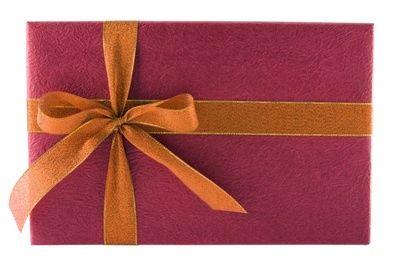 Less need to engage in behaviors that are harmful or hurtful to yourself or others around you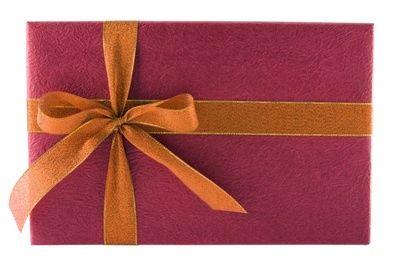 Greater understanding of harmful or unsafe behavior and why you do it (the hidden gain)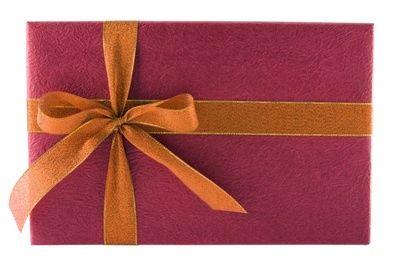 More understanding of what some uncomfortable feelings/experiences actually mean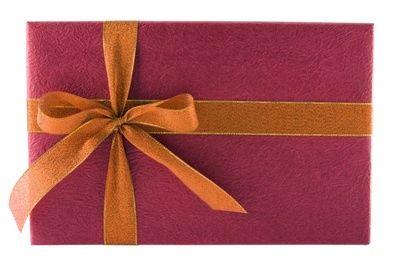 [continued from above] and the part they play in allowing you to live life more fully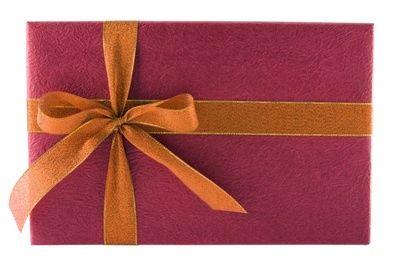 Life somehow seems lighter, less difficult or painful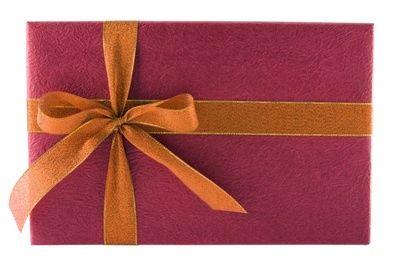 Feeling happier, lighter, more fulfilled or generally more joyous in your life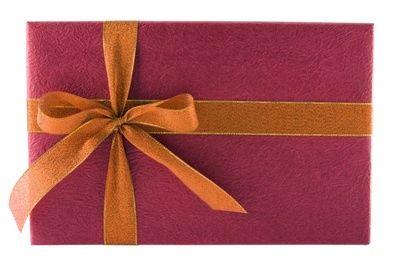 Being able to laugh more


You may find it useful to check out the feedback page of this website - to explore how others have experienced working with me and some of the benefits they've gained in our work together.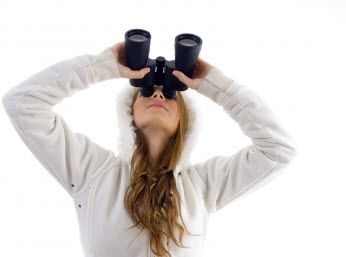 3. What Should I Look For In A Counsellor?

Aside from any other consideration, I believe it's vitally important that you like and can trust your counsellor 'enough' to start building a relationship with them. Of course this is a developing process over time, because it takes time to get to know someone and trust builds only as we feel safe enough to share of ourselves and to know that we are being treated with respect and care.

It's best to have a few introductory sessions where you can meet and talk with your counsellor and have a 'taste' of their unique style (because everyone is different!) to see whether you'd like to keep working with them. Of course relationships are a two way thing, so both you, 'and' your counsellor, will be getting to know each other in those first few sessions.

It may also be useful to think about what you already know about counselling, whether you've had counselling before or whether you've heard about counselling from anyone else in your life. This can help you to understand what attracts you to counselling and what you found useful in your previous work or what you've heard from others; what you could 'take' or 'leave' and what kinds of things you'd like to cover/do in sessions, that you feel might help you.

Sometimes the way counselling is spoken about by others may be different than your experience. This dependant on a whole range of factors and I think it's really important that you know that different people/counsellors/health professionals will work differently. One size doesn't fit all!

How each counsellor works depends on lots of things - such as their background, personality, professional training and modality (which means their way of working) along with the specific matters/issues/goals you're covering in your counselling.

Your counsellor will generally talk a little about the 'way they work' in your first few sessions so you can get a bit of a sense about what will happen in your sessions. If you've got questions please ask them and, so long as they are professionally relevant to counselling, your counsellor should be willing to answer most questions.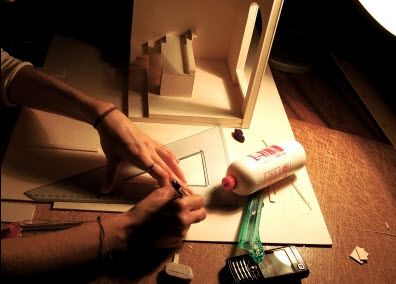 4. What Can I Do To Prepare For Counselling?

It's seldom a spur of the moment decision to enter counselling (although it can be!) and generally you will be seeking 'some' kind of change in your life and/or a lessening, lightening or lifting of some experience that you are currently encountering.

Perhaps the most useful thing you can do to prepare for counselling is to start to reflect upon what's bringing you to counselling and, just as importantly, what you hope to achieve and/or what you'd like to be 'different' in your life as a result of counselling.

Don't worry if you aren't clear about the above points because, in your first few sessions, your counsellor will help you to explore these questions and assist you to become clearer about these areas.

Sometimes you will have a really clear set of hopes and expectations about what you'd like to get out of counselling and you may find that other thoughts and concepts occur to you, as the work continues. Likewise you might just be feeling incredibly uncomfortable or unhappy right now and simply want to have a reduction in those feelings. These are all very normal experiences and counselling is an ideal place to come, in these situations.

..............................................................


5. How Can I Get The Most Out Of Counselling?

The best way to make the most of your sessions is to get clear about what you would like to focus on/achieve. Getting clear can take time so it's really about making a 'choice' to engage fully with the process and developing the capacity within yourself to be flexible and work with what comes up in sessions even if you're doing something new that you haven't tried before. Like most things in life you get generally get out what you put in. And of course you also have the right to say 'No' too!

If possible, try to arrange your sessions at a time where you aren't too rushed immediately before, or after, each session. This allows you to have a good 'space' to prepare for your session and to 'reflect' afterwards. Sometimes, when your life is very busy, this may not be possible and, over time, counselling can also assist you to have more spaciousness within yourself even when your life is generally quite busy.




Unrecognized Guid format.

6. How Often & How Long Do Sessions Last?

Sessions occur weekly and last for one hour. Counselling is a therapeutic process and weekly sessions allow the challenges, issues and problems that have brought you to counselling, to be effectively worked with. Sessions always start at the agreed time and generally keep to time at the end of session. Occasionally a session may extend a little longer than the hour - however hourly sessions are very much the norm.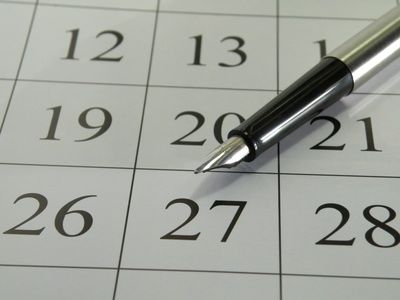 Unrecognized Guid format.
7. How Many Sessions Do I Need?


Everyone has different needs and requirements at any stage in their life. This means that counselling is a unique process for each person. The amount of sessions you have, relates directly to what you want to achieve and how willing you are to engage in the process of counselling.

In our first few sessions together we will start to explore 'what brings you to counselling' and 'what you'd like to be different in your life'. From there we will agree upon a shared 'context' of our work together. This shared context helps us to be on the same 'page' about the work we're doing together.

The best thing to do is to talk through with your counsellor about what you are hoping to achieve and/or what's happening in your life that you'd, in some way, like to be 'different' — your counsellor will discuss what is going to be involved in exploring those areas of focus.

Some people find ongoing work exceptionally useful and supportive and others come to counselling to focus on a specific aspect of themselves/their lives and once this aspect is worked through they may complete that body of counselling.

A good number of people will come to counselling, complete a body of work and then return later on in their lives to focus on something else (or perhaps the same thing again). For example we all go through transitions in our lives - such as a new job, finishing a job, the start, middle or end of a relationship, the aging process, unexpected illness and other unexpected changes or trauma in our lives.

Everyone is different and you will generally find that short term work is very specific and narrowly focused whereas longer term work achieves fuller goals and purposes and works at a far deeper level. It's a bit like writing a story or creating a piece of art. You can write/create something in a few months or spend quality time creating something much fuller and deeper. In all cases it is best to talk with your counsellor about what is going to suit 'you' and 'your needs' / budget / commitments etc, etc.


Unrecognized Guid format.
8. What Is Confidentiality?


I take the confidentiality of my clients very seriously. This means that I treat all communication between myself and you as my client as privileged information. Unless you give me consent to disclose particular information I will not talk about you.

I think it is important to mention that there are some general exceptions to confidentiality. As a professional counsellor, I have regular Supervision in order to ensure that that I am visible and accountable in my work. It is also possible that I may need to talk about you if I am concerned that you are at risk of hurting yourself or others, or if I am referring you to another health professional or if I am legally obligated to do so. I will always respect that we are having a private conversation when we meet.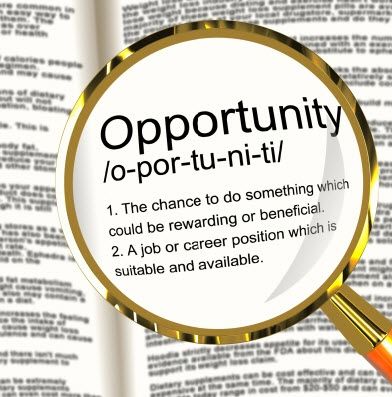 9. Someone Has Suggested Counselling For Me—What Should I Do?

First of all take it as a compliment! It may be useful to think about it like this, someone cared enough about 'you' and your well being to make this suggestion. Although you have been referred, and you may have even have been offered support and assistance to 'come' to counselling, please note that no-one can rightly be 'made' to do counselling.

So although someone else has suggested this might be a good idea - it's going to be your choice about whether you continue to engage in this process after the first few sessions.

It's best to talk with your counsellor about where things are at for you, in your life, and from there you can explore - together with your counsellor - about how counselling may be of use for you.







10. How Do I Refer Someone For Counselling?

You are welcome to connect with me if you'd like to make a referral. Where appropriate, I accept referrals from colleagues, other health professionals, government agencies and partners/friends/family members or anyone else who cares.

Please see question 9 above too - in that the individual themselves will ultimately be the one who will decide whether they want to continue counselling after the first few introductory sessions. By making a referral you've shown the person that you care for them and now it's their choice about whether they will continue. Please also see the question 8 above about how confidentiality works.

11. Do I Have To Tell People I'm Having Counselling?

It's absolutely your choice about whether or not you tell others that you are having counselling – there is no requirement for you to tell anyone else about this private part of your life.

12. Who Has Counselling?

The short answer is that everyone who wants to! Anyone who is willing (and capable of participating in one-on-one sessions) can have counselling. All kinds of people, both men and woman of all ages, races, beliefs, backgrounds and walks of life have benefited from counselling.

13. I'd Like To 'Try Out' Counselling — What Should I Do?

Sometimes it's nice to have a taste of counselling to see whether you'd like to continue working together. In these cases I suggest coming along for an introductory session/sessions where we can meet and talk together in a private and confidential setting.

In the first few introductory sessions we can explore together whether counselling may benefit you and your situation and whether we're a good fit to work together.

14. How Can I Find Out About Your Experience, Qualifications & How You Work?

It can be nice to know a little bit about your counsellor in a professional sense. Please click here to be taken to a page which explores my background, experience and qualifications. Remember if you have any questions - you're welcome to get in touch with me using any of the details below, to talk more.

15. How Do I Book A Session?

Simply call, text or email me, Natasha, at any stage to ask to set up an introductory session at a mutually agreeable time. I am available on 021 578 488 (phone or text), via email using this contact form here or you can call/leave me a message on my landline 03 669 2256.

16. I've Got Another Question

Got another question? That's great - questions are good, so please feel free to connect with me and we can talk more.

You can reach me via private email using this link, or text the cellphone number 021 578 488 or phone TIMARU 929 2121. For the most part you can expect to hear back from me within 24 hours the next working day. Usually a lot sooner.